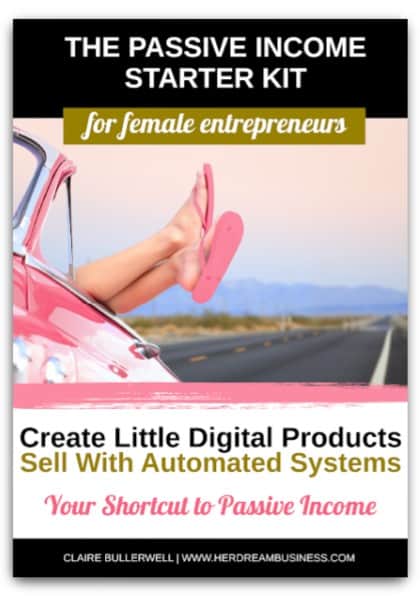 THE PASSIVE INCOME STARTER KIT
$17.00 | PDF Digital Download

SORRY, CURRENTLY UNAVAILABLE
Do you want to earn money while you sleep and even when you're on vacation?
Are you exhausted trading your time for money with one-on-one client work?
Are you not reaching your income goals and but cannot take on any more clients?
Or do you want to earn more money but not work any harder?
WHAT IS IT?
This is an instant PDF digital download.
This is a starter kit to help you plan and map out passive income cash-flows with digital products and automated systems.
The kit comprises of three separate folders, each containing cheat sheets, worksheets and planners.
The three categories are:
Master Your Business Foundations
Rapid Digital Product Creation
Passive Income Planning
If you want to create passive cash-flows with little digital products and automated systems, then you need this starter kit as it shows you the full passive income system required to created automated income.
WHO'S IT FOR?
This starter kit is for any type of female entrepreneur, or wannabe female entrepreneur.
Service Providers
Freelancers
Bloggers
eCommerce store owners
I see that so many women want to create passive income but they literally don't know where to start. This starter kit takes you one step further on your passive income journey.
WHAT'S INSIDE?
The starter kit is a combination of worksheets, checklists, cheat sheets and exercises to help you plan and map out your passive income cash-flow with a highly sought-after digital product.

These worksheets, templates, exercises etc. have been carefully designed, created and put together by me so they specifically build on one another. They are put together to form a passive income system, starting with your business foundations.
So when you finish with the Business Foundations worksheets, you'll be ready to progress to the Digital Products worksheets, and then the Passive Income worksheets.
As I said, they build on each other as you work progressively through each category.
So once completed, you'll be in a much better position to:
Understand your business and how passive income fits into it.
Know what type of digital product to create and on what topic.
Know what price to sell your digital product for.
Understand the three different types of automated systems, and
Know what a sales funnel consists of to sell your digital product automatically 24/7.
This starter kit gets both of your feet firmly onto the passive income success path!
I suggest you print the worksheets off and put them into a ring-binder called 'My Passive Income Blueprint' to physically (and mentally) start your own passive income journey.
Here's What's Inside Each Category Folder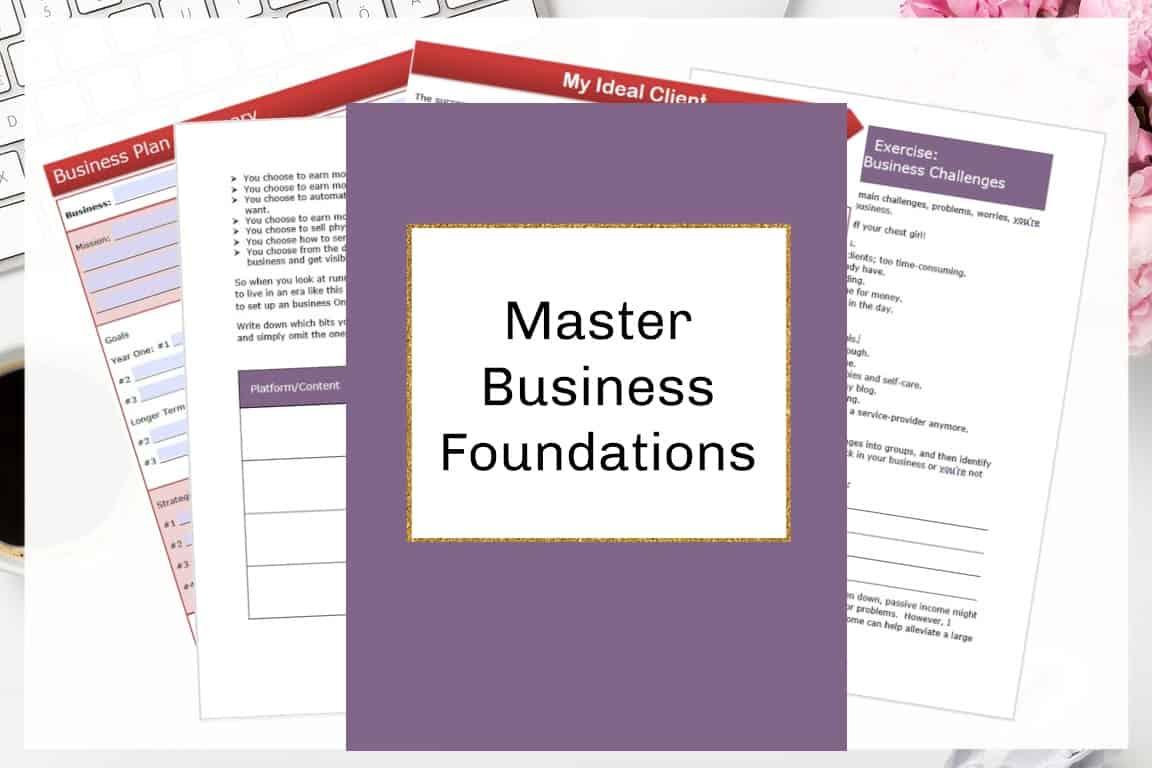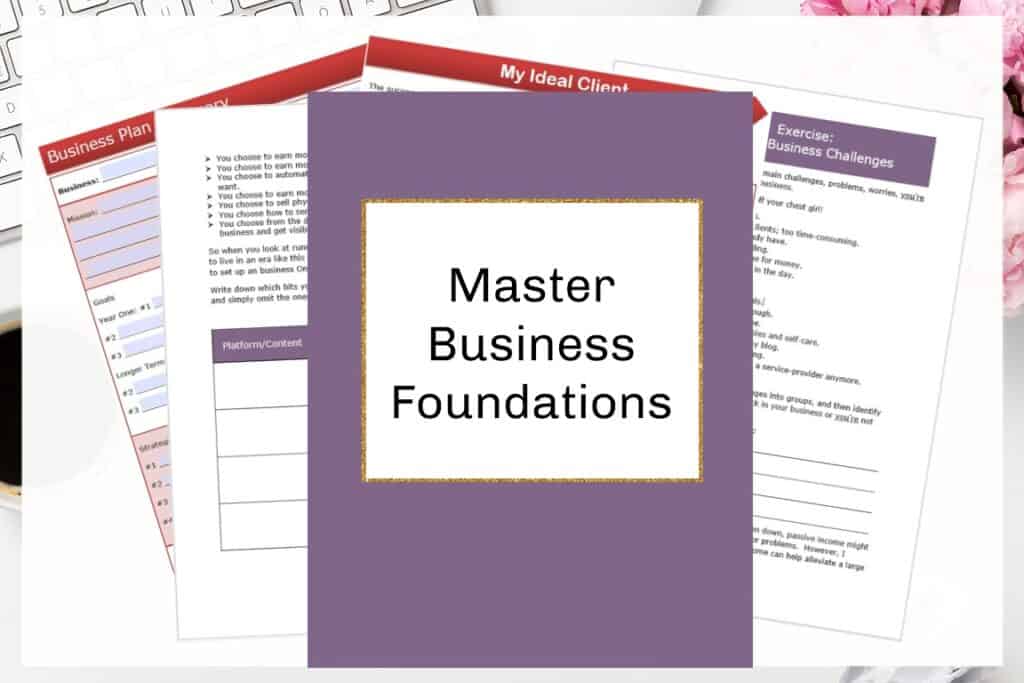 Master Your Foundations:
Business Challenges Identifier
Creating Your Own Business Model
The Power of Passive Income
Customer Avatar Template
Business Plan Template
Marketing Message Template
---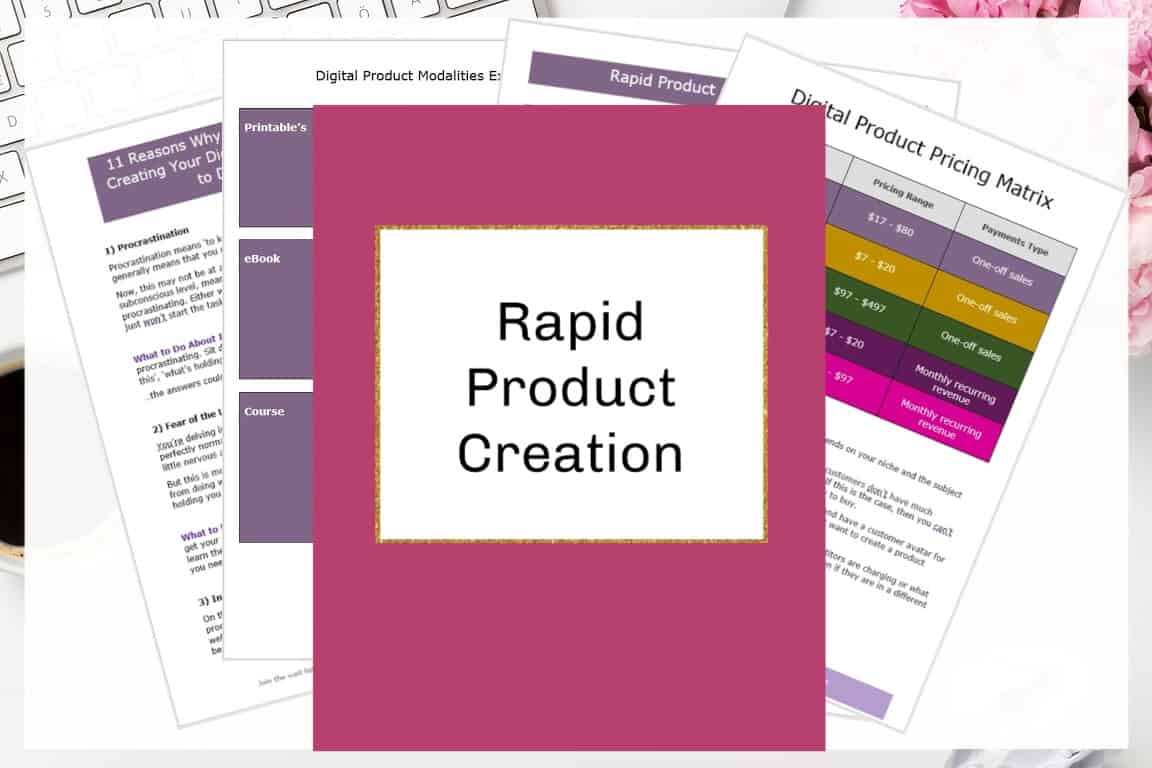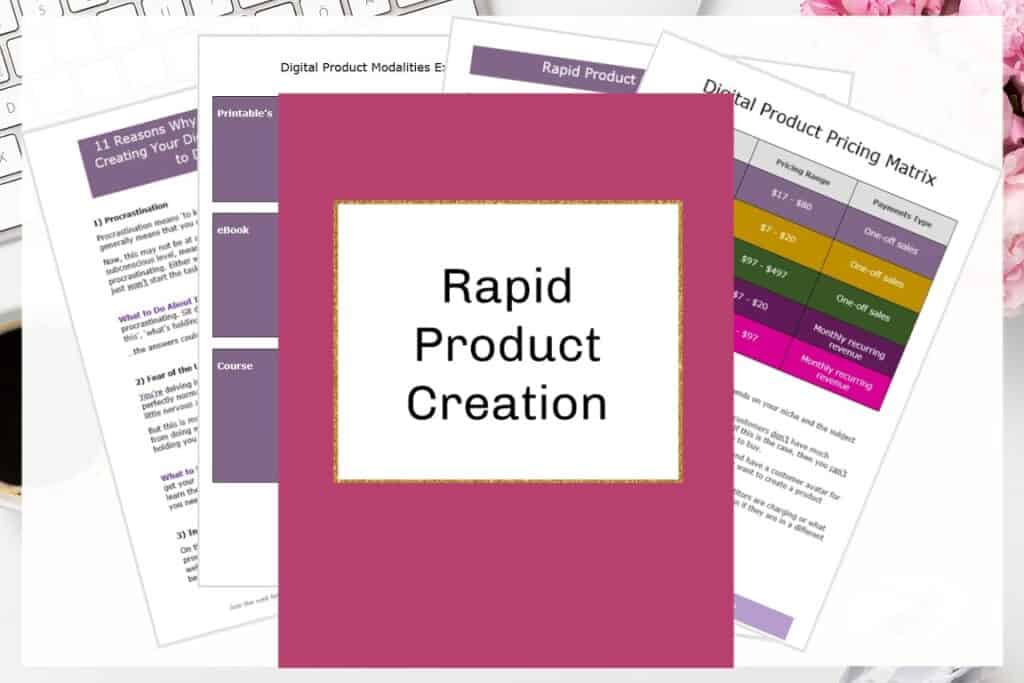 Rapid Product Creation:
Digital Product Ideas
Digital Product Modalities
Product Pricing Matrix
Rapid Product Creation Planner
eBook / Course Planner
Digital Product Suite Explained
---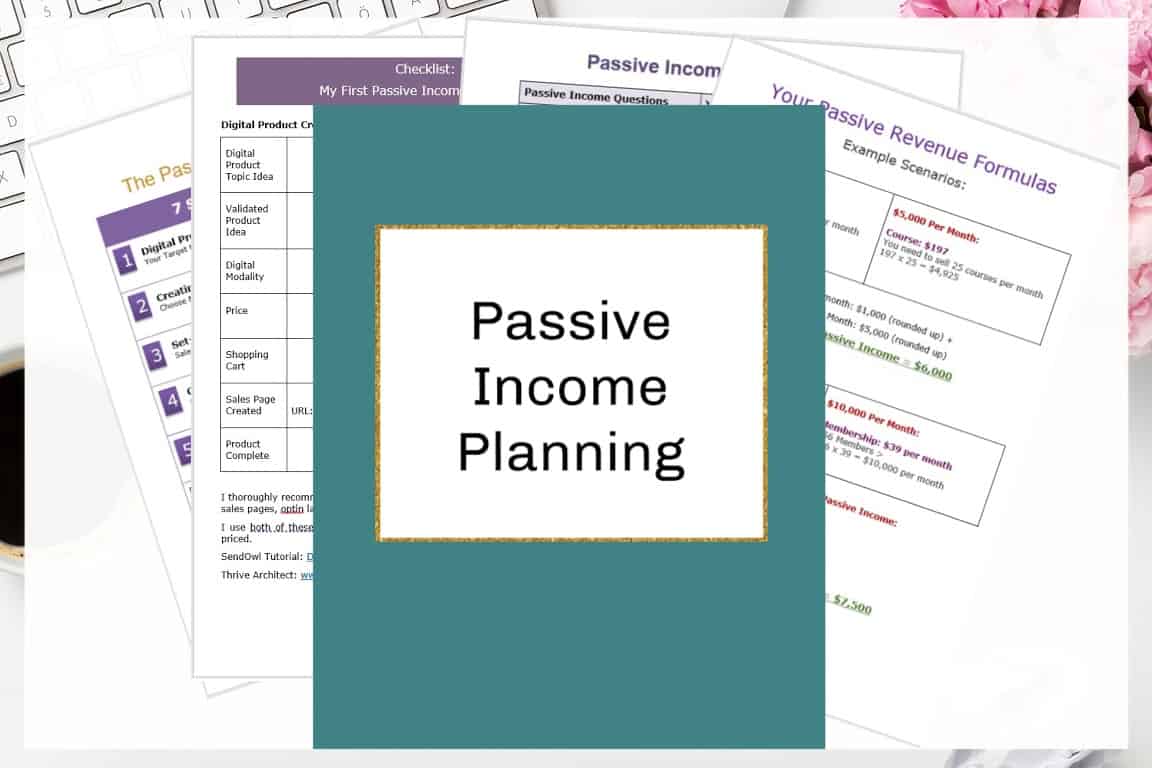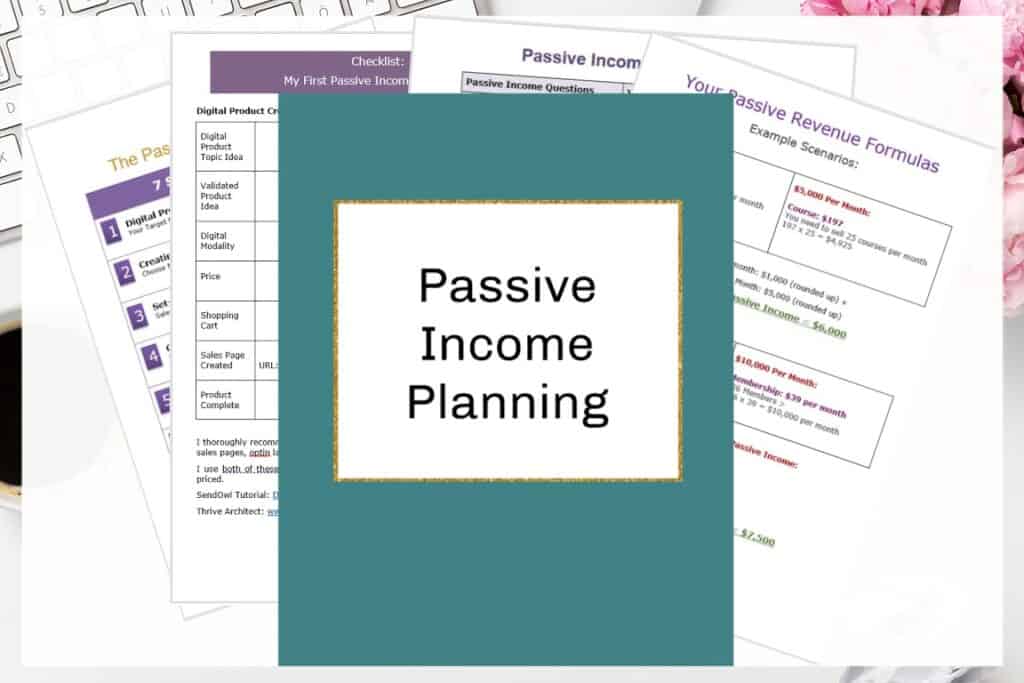 Passive Income Planning:
Automated Systems Explained
The 7-Step Blueprint
The $7,500 Month Formula
Passive Income Worksheet
Passive Income Mapping
Passive Income Planner
Passive Income Stream Checklist
So when you put all three categories together, it gives you the complete passive income strategy to earn automated income with digital products.
SUMMARY
These are instant digital download PDF documents. They are split into three separate category folders which build on each other to outline the full passive income strategy you need to create and sell digital products.
THE PASSIVE INCOME STARTER KIT
$17.00 | PDF Digital Download