Facebook groups are an amazing free resource for female entrepreneurs; for many different reasons.
Whether you're looking to network to find clients, get emotional support, ask for business advice, or use them as a marketing tool, then Facebook groups can be your biggest asset in your business toolbox.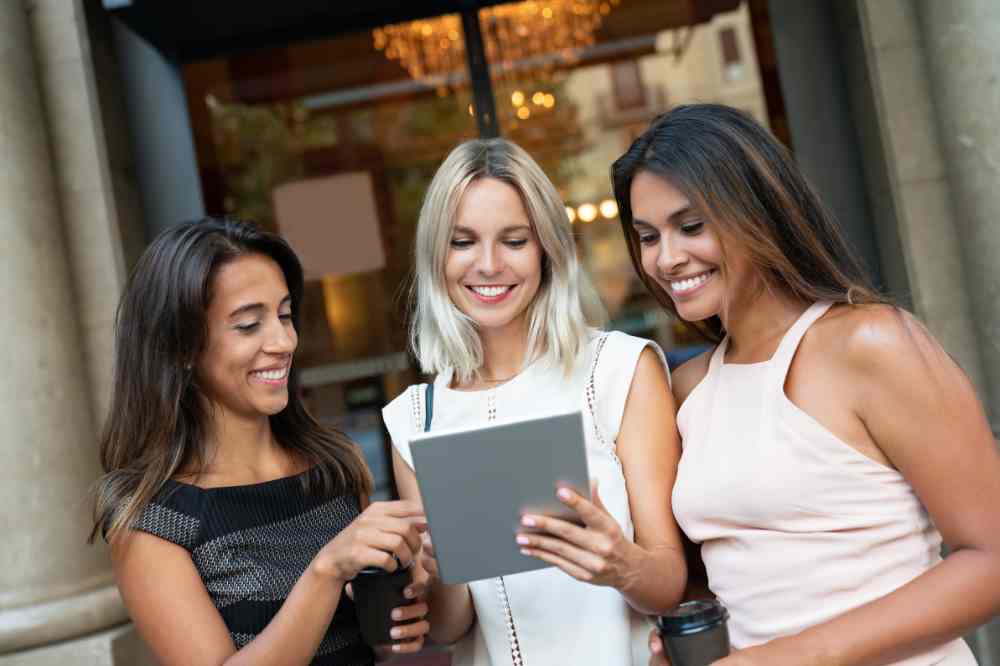 I've personally been a member of many female entrepreneur Facebook groups over the years. Some I liked, some not so much.
I think it depends on your own personality and what 'vibe' a particular group gives off.
So in this article, I'm going to share with you seven ways you can use Facebook groups as a female entrepreneur, and then I'll give you a list of 27 'women in business' Facebook groups.
What we're going to cover here:
1) Community Building
2) Knowledge Sharing
3) Networking Opportunities
4) Increased Visibility
5) Collaboration & Partnerships
6) Emotional Support
7) Cost-Effective Marketing
27 Facebook Groups for Female Entrepreneurs
Facebook Groups to Avoid (in my opinion)
An Example of a Good Facebook Group
So let's get started…
1. Community Building
Facebook groups are online communities at their core, and they can be a blessing in disguise if you work remotely from home.
I work remotely from home, and it can be very lonely at times when I'm in the house by myself during the day before my husband and two sons return home from work.
So I often pop onto Facebook to see what others are getting up to in my favorite groups.
2. Knowledge Sharing
This is the main reason why I go into Facebook groups each day; to see what new knowledge I can gain and to help answer anyone else's questions.
Use The Search Bar
I often use the search bar inside the Facebook group to see what previous conversations have taken place around my query. It's amazing how much information you can get purely through this function alone.
And of course, you can ask your question right there in the main feed and get answers within minutes. You'll get different opinions from a variety of people which is invaluable.
You can ask questions which you personally want answered, or you could ask questions (or search for them using the search bar) for market research purposes for your business.
I done extensive research using these tips when I was putting together my
customer avatar
.
3. Networking Opportunities
Facebook groups for female entrepreneurs also offer fantastic opportunities for networking.  Some groups even hold virtual networking events so everyone can mingle together on a certain subject topic.
You can network to:
Make friends.
Make business buddies.
Attend virtual events.
4. Increased Visibility
Active participation in Facebook groups can help increase your visibility and credibility within your industry.
By showcasing your expertise and engaging in meaningful conversations, you can position yourself as an authority or leader within your niche. People will eventually start noticing you, taking notice of what you say and you may land a new customer or client this way (more on this later).
5. Collaboration and Partnerships
Members of niche groups often have complementary skills and services.
You can therefore take advantage of these tight niche groups when looking out for:
Guest post opportunities.
Recruit affiliates.
Joint ventures.
Collaborate on a project.
Potential business partner.
BEST FACEBOOK GROUPS FOR FEMALE ENTREPRENEURS
6. Emotional Support
Running a business can be emotionally challenging, especially for women working remotely from home.
All businesses also have their own obstacles. Some obstacles might be unique to your business, but there's a pretty good chance that other female entrepreneurs have also encountered the same obstacles as you are facing.
Connecting with others who understand these challenges can provide much-needed emotional support and encouragement.
I see this time and time again in Facebook groups. People reaching out for emotional support when they are going through challenges in their business.
7. Cost-Effective Marketing
Simply by doing the above activities, you will be unintentionally marketing your brand and your business.
However, you can take this one step further and actually use Facebook groups to promote and market yourself for FREE.
I've wrote a whole blog post on this topic, so be sure to read that too.
Related Reading: How To Use Facebook Groups To Promote & Market Your Brand
27 BEST FACEBOOK GROUPS FOR FEMALE ENTREPRENEURS
I've witnessed Women in Business and Female Entrepreneur Facebook groups grow exponentially over past few years and so there are literally dozens of them.
What you're really after is to have about three groups which you love, and look forward to going into each day.
However, it does take a while to find your dream Facebook groups because as I said above, there are dozens of them and a lot of them you won't like, or they won't have the right 'vibe' for you personally.
So you're just going to have to join a whole bunch of groups (do about five at a time) and spend a few days in each group to see if it's the right fit for you.
You could even create a spreadsheet and make notes of which groups you've joined and why you like/dislike each one.
So as promised, here's a list of 27 Facebook groups for female entrepreneurs…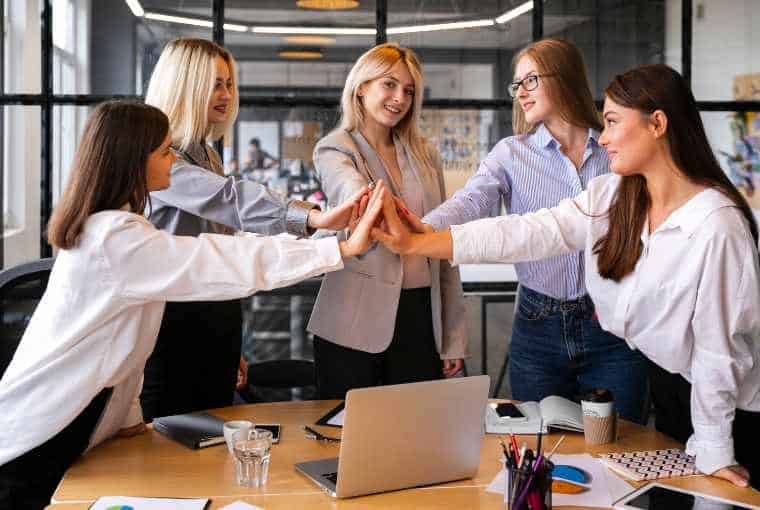 Each link opens up in a new window
Women's Entrepreneur Network
Boss-Moms
Women Helping Women Entrepreneurs
Female Digital Nomads
The Goal Digger Podcast Insiders
Badass Babes Entrepreneurs
The Female Entrepreneur Community
Women Entrepreneurs and Founders
The Female Entrepreneurs Group
The Social Bungalow
Women Entrepreneurs: Success Through Community
Successful Women Entrepreneurs
Simple Focused Strategy (for Female Coaches)
She Impacts The World
The Six Figure Success Society
Women's Prosperity Network
Entrepreneur Spark
Successful Female Entrepreneurs
Online Entrepreneurs Monetization Collective
Women in Business Community
Entrepreneurs Thriving in Business
Rising Female Entrepreneurs
Female Entrepreneurs Igniting Together
Spiritual Female Entrepreneurs
Thriving Female Entrepreneurs
Confident Successful Female Entrepreneurs
The Female Entrepreneurs Group
Facebook Groups To Avoid
Lastly, I just want to point out a few things to you if you haven't already started participating in Facebook groups.
As I said above, you have to pick the groups which have the best 'vibe' for you, and for me, these are the things which put me off some Facebook groups:
Some of them are coach-fests.
Some of them have far to much advertising in them.
You will get lots of DMs and 'friend' requests.
Let me explain what I mean.
Coach-Fests
We all know that social media, and in this case Facebook groups, are an excellent platform to get new clients.
However the discreet, but totally transparent, 'sales pitches' get so tiresome to the point where you feel you know that you're going to get 'sold to' every time you go into the group.
I mainly see coaches doing these types of 'informational' posts.
They start off as a supposedly helpful post for everyone, but you can see the (not so) hidden psychological sales message within these long posts.
Don't get me wrong, I know that you have to get clients some way, but for me personally, this isn't something I want to see every time I go into a group.
Advertisements Galore
This is something reasonably new happening in a few Facebook groups which I came across a while back.
Basically, the Facebook group has a paid membership where as a member, you pay a monthly fee which allows you to post adverts inside the group.
Depending on the Facebook group, you are allowed to post either one advert per month, but in most cases, you can post an advert DAILY.
Now think about this for a moment.
If there are over 100 paying members, each posting an advert each day then…. !!!!
And to top it off, the adverts nearly all follow the same format.
E.g. "I'm officially obsessed with TikTok as my client made $25,000 on TikTok alone last month. Who wants a copy of the blueprint?"
Can you see how seeing these posts (which are on colored backgrounds so they stand out) can put you off from going into the group?
They did for me!
Side Note: If you think that this membership advertising IS a good idea for your business, then please read my blog post 'How To Use Facebook Groups for Marketing your Business'.
Overnight Stardom
And lastly, when you participate in Facebook groups; you will get lots of friend requests.
And of course, this is the whole point of joining and becoming a part of the community of a Facebook group.
However, you will get friend requests and direct messages from people who you have never even interacted with.
Cold Marketing
There are people who trawl through the group posts and friend-request a lot of people. If you accept their friend request, you will then be able to see the posts on their personal Facebook profile, and many people use their personal profile to promote their business, even though it's against Facebooks Terms of Conditions to do this.
And because you have accepted their friend request, they then think it's perfectly Okay to start direct messaging you with their 'offers of help'.
So many people have thousands of friends on their personal profile, but it's all for business promotion reasons.
This could be classed as' spamming' Facebook groups.
It's not really good business practice and the etiquette of the whole strategy leaves a lot to be desired!
BEST FACEBOOK GROUPS FOR FEMALE ENTREPRENEURS
An Example of a Stress-Free Facebook Group
So with all of that said, I want you to know that there are many Facebook groups out there who do run on good business and etiquette practices.
For example, I'm part of a blogging Facebook group. I've been a member now for probably around three years.
The group owner, Carly, has changed the rules of the group over the years so her group becomes a spam-free zone.
And it has paid off.
The group rules are:
No advertisements.
No links allowed.
No DM (ing) people without prior consent.
No self promotion.
Carly has hired a group administrator to make sure people stick to these rules. And of course, the group administrator is extremely visible inside the group helping and answering questions.
The group is a spam-free and stress-free zone.
I go into the group knowing that it is full of nice people respecting each other and trying to help each other out with their blogging business.
Final Thoughts
Facebook groups for female entrepreneurs are an amazing way to get support, help and advice when you need it.
However, there are many female entrepreneurial groups which are full of adverts and people touting for clients.
If you don't mind this, then that's great! But if you do, then there will be groups out there which are much more 'user-friendly'.
People use Facebook groups for different reasons, so you need to be clear with yourself why you want to become a part of a particular Facebook group.
Devise your own unique strategy for joining various Facebook groups.
The best thing to do is to join a few groups, mingle in them over a few days and get the feel and atmosphere of each group. If you like it then obviously stay, if you don't then leave that group.
Hi, I'm Claire Bullerwell
I've ran dozens of home-based businesses, both offline and online, since my early twenties. I started this blog to share all my wealth of knowledge and experience to help women like you find your dream home business; a one which will help reach your income goals and live your best life.