As I do research for content for this blog, I've come across many search queries about starting a business from home in India.
So this blog post is dedicated to all the lovely people in India who want to start a small home based business, but are short on home business ideas – and money…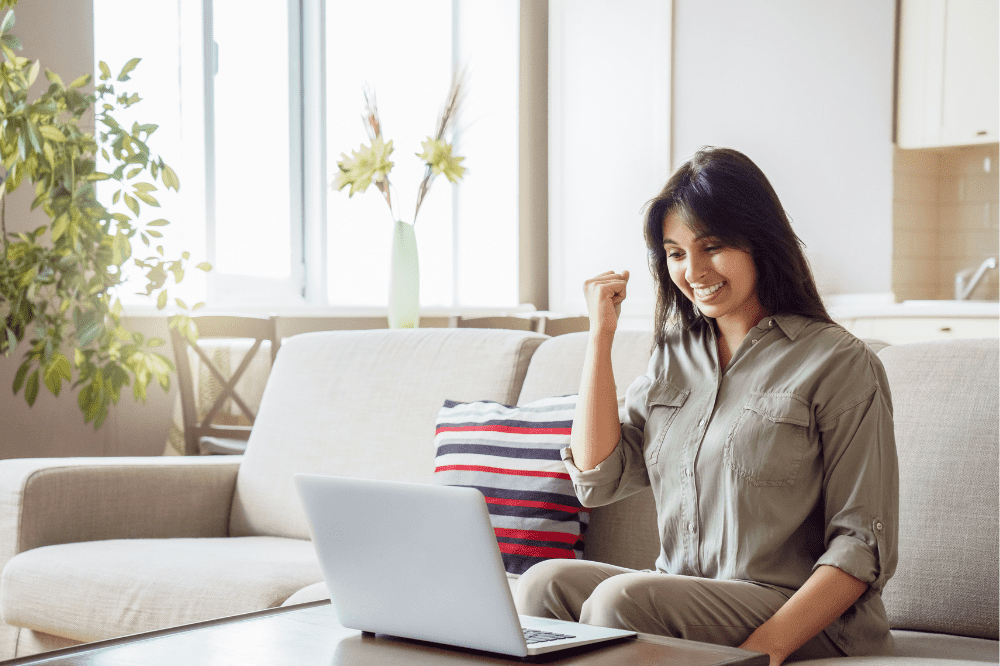 Here I'm going to outline home business ideas in India which cover:
Part time business ideas in India
Online business ideas, and
Small business ideas without investment
Excited? You should be…
Part Time Business Ideas in India
Because I'm specifically talking about home business ideas, you'll be pleased to know that any home business can be worked on only part time if you so wish.
In fact, some businesses allow you to work only part time hours and still earn a full-time income.
I regard a full-time income anywhere from $1,500 a month.
Imagine only working 10-15 hours per week and making $2,000 each month – which is very doable!
I have a whole section in my
Home Business Roadmap
ebook where I show you which business ideas let you work part time and earn $2,000+ a month.
Best Online Business Ideas in India
The best online business ideas are ones that will suit you personally and help you live the lifestyle that you want to lead.
That's why its very important to choose a business idea which suits you.
It's no good choosing a business simply because you see other people having success with it. They are not you and they are not living your life.
These business ideas in India, which I'm going to outline in a moment, are all based on online businesses which you can run from home, as long as you have Internet access.
If you don't have Internet access, then try and find a cafe, a friend or relatives home, or somewhere where you can get access to the Internet and a computer.
Business Ideas Without Investment
And lastly, most of the business ideas in India can be started without investment, or at the very least $50-$100.
Related Reading: Home Business Ideas With Low Investment
This is because you'll practically have no overheads, and definitely will not need massive startup capital as you would if you were setting up a brick and mortar business.
So having said all of that, let's take a look at home business ideas in India so you can work and earn from the comfort of your own home.
1. Freelance Service Provider
I'm going to start off with being a freelance service provider.
A service provider is where you offer a service in exchange for money.
The main reason I've started with this business idea is that when I've used the freelancing service website www.fiverr.com, most of the service providers I've personally used were indeed from India.
And I've only used services such as:
Website/Wordpress Technical Help
Graphic Design (ebook covers and banners), and
A little bit of social media help.
There are literally dozens of services which are on offer on www.fiverr.com, and so I bet that a lot of these other services are also provided by people living in India.
Exchange Rate & Cost of Living
I think that being a service provider in India is a fantastic, and a relatively easy way to make money online.
Exchange Rate
The universal currency online is USD – I'm British and I live in the UK, so my currency is Sterling Pound, but I price all of my products in USD.
So what this means for people living in India, is that people pay the service providers in USD.
Here's an example in your favor:
You could charge $25 for a service taking you one hour to complete, which equates to 2,042 Indian Rupees – currency conversion at the time of writing this.
In British Pounds that's £20 (so I can relate), which is an absolutely fantastic hourly rate here in the UK alone.
Cost of Living
But it gets even better for people living in India, because the cost of living in India is substantially lower that it is in the US and UK.
Honestly, the cost of food and fuel is rising here (UK) at an astronomical pace, and it's really taking its toll on most of the country financially.
But, £20 is still a very good hourly rate of pay for anyone here in the UK.
So here are some freelance services which are in great demand online…
Freelance Business Ideas
Freelance Writing
Graphic Design
Virtual Assistant
Social Media Manager
Content Writing
Content Editing
Guest Posting
Video Editing
Podcast Editing
Image Editing
Search Engine Optimization (SEO)
Translation
Transcription
Website Development
Website Maintenance
Databases
Accounting & Bookkeeping
Data Entry
Market Research
Coaching / Consulting
Life Coaching
Online Tutoring
The list could go on and on.
Take a look at freelance websites such as www.upwork.com and www.fiverr.com to see the full range of freelancing services which are being offered.
What Are Your Skills?
When you look through these freelance websites, ask yourself "What skills do I have that I could offer in exchange for money?"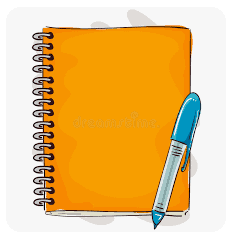 Get a notebook and make a long list of all your skills, knowledge, work experience, life experiences and anything else you can think of that you could use as a service.
Write it all down, even if you think that no one would be interested in that particular service. It's surprising at what obscure services some people will pay for.
2. Start a Blogging Business
If you don't want to be a freelance service provider, where you only get paid in exchange for your service, then you could consider blogging.
Blogging is a fantastic online business model for a variety of reasons:
You can get started for only $50
You can work on it part-time
You can work as little as two hours per day
You have no clients to answer to
You have no deadlines to work towards
You can earn passive income
Blogging does have a steep learning curve, so make sure you take this into consideration before you start blogging for money.
For example; you'll have to learn:
The technicalities on setting up your website & blog.
Choosing a money-making niche.
Writing blog content.
On-site SEO* (keywords).
Off-site SEO (backlinks).
Monetizing your content.
* search engine optimization
Also, blogging does take a while to get going and take off in order for you to get to the point where you start earning passive income from it. This is because you'll be relying on the search engines to pick up your blog posts and rank them in order to get organic visitors.
Earn Money While You Sleep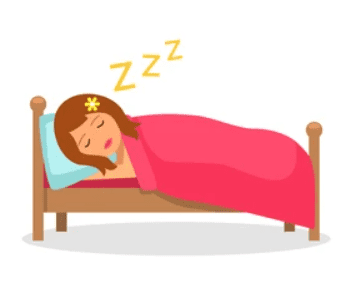 But of course just like anything, the more hours you put into your blog – as in working full-time on it – it will grow much faster.
Resources To Get Your Started:
Both of the above YouTube channels have paid courses (which are quite expensive) but you don't need to purchase those. You can learn how to blog by following various free YouTube channels and joining one or two good blogging Facebook groups.
Other Home Based Business Ideas in India
Of course, there are many other home-based small business ideas apart from freelancing and blogging.
Let's take a look at a few more.
eCommerce Store
An ecommerce store is a shortened name for electronic commerce store.
An ecommerce store can be a part of a website or housed on a separate platform which allows businesses or individuals to sell products or services online.
You have a few options if you want to start and run an ecommerce store as they can be created using a variety of platforms and software, ranging from simple website builders to more advanced solutions that offer custom design, integrations with other systems, and marketing tools.
Ebay and Amazon are prime examples of online ecommerce stores, but let's take a look at other options.
Etsy
Etsy is a very popular ecommerce platform which is mainly used by women.
It originally started as a platform for women to sell their handmade creations such as handmade clothes, jewelry, art and ornaments/vases.
Today, it has expanded exponentially and sellers can now sell digital products (mainly printables) from Etsy.
Etsy is basically a search engine for products. It works similar to the Amazon platform in that you list your products with keywords and the platforms' algorithm will list your products according to your keywords.
It doesn't cost anything to get started and you only pay fees when you list and sell a product.
Why not browse through the Etsy menu to see what type of products are selling on there, and also type product ideas into the search bar and see what comes up.
Shopify
Shopify is a stand alone ecommerce store.
What I mean by this is that it is not a ready-made search engine platform like Amazon, eBay and Etsy.
You can sell anything in your Shopify store, and you can attach it to an existing website or blog.
The downside with Shopify is that you have to drive your own traffic to your Shopify store, which can actually be extremely difficult.
I know a lot of Shopify store sellers use Facebook ads to drive traffic to their stores, but obviously you'll have to make this type of marketing very cost effective in order for you to make a healthy profit.
Having said that, there are literally thousands upon thousands of successful Shopify sellers who are making a LOT of money with their stores and Shopify is dedicated to helping you to succeed so there is plenty of help at hand.
Baking / Food
Can you bake? Can you decorate cakes?
What type of food is popular where you live in India?
Can you make these food stuffs and sell them from home or sell them from a local market?
I don't know what the rules are in India, but here in the UK you have to get a special licence/permit to cook and sell food from your home.
So make sure you do your research and find out if you are allowed to run a food-based business from home.
Marketing Method: Word of mouth and social media
Gardening / Landscape
Do you love to garden and/or do landscape gardening?
This is a great way to make a good income and do what you enjoy doing.
Find out what other independent gardeners are charging per hour, or per garden job, and price your gardening services accordingly.
But don't undercut your competitors (by charging less than they do) as this is not the best business practice to adopt. In fact, by charging less will likely put people off as psychologically you are saying that you don't do a very professional job.
So either charge the same or slightly higher prices than your competitors. You can always change you prices later and see which price point is the best.
Marketing Method: Word of mouth, social media and leaflets through people's letter boxes.
Sewing Alterations
If you can sew and are good enough to do alterations for others, then why not make some money from your sewing skills?
You could do any (or all) of the following:
Mend clothing.
Make alterations.
Make new garments out of old/recycles clothing.
Make new clothing items.
This small home-based business would also be very inexpensive to start too.
All you would need is sewing needles and different colored threads. If you can (and you haven't already got one), you could also invest in a sewing machine.
Marketing Method: Word of mouth, social media and posters in shop windows/school notice boards etc.
Summary
As you can see, there are plenty of business ideas in India working from home.
By working from home, you need no investment (or very little) as you would do if you started any other type of business.
There are online business ideas and all business can be worked on a part-time basis. Even offline ideas such as gardening and sewing are still classed as home-based because you'll be doing all of your admin work from home and just go out to your clients homes to carry out your service.
Here's a quick glance at all 27 business ideas for people living in India…
27 Small Business Ideas In India
Freelance Writing

Graphic Design

Virtual Assistant

Social Media Manager

Content Writing

Content Editing

Guest Posting

Video Editing

Podcast Editing

Image Editing

Search Engine Optimization (SEO)

Translation

Transcription

Website Development

Website Maintenance

Databases

Accounting & Bookkeeping

Data Entry

Market Research

Coaching / Consulting

Life Coaching

Online Tutoring

Blogging

eCommerce

Baking/Food

Gardening/Landscape

Sewing Alternations
Hi, I'm Claire Bullerwell
I've ran dozens of home-based businesses, both offline and online, since my early twenties. I started this blog to share all my wealth of knowledge and experience to help women like you find your dream home business; a one which will help reach your income goals and live your best life.