There are more and more people wanting to start their own business today for a variety of reasons. But the problem lies in that although many people have the ambition, they don't have the huge investment needed to get their start-up off the ground. So the question then becomes "What type of business should I start with low investment?"
And so I'm going to answer this question in detail in this blog post.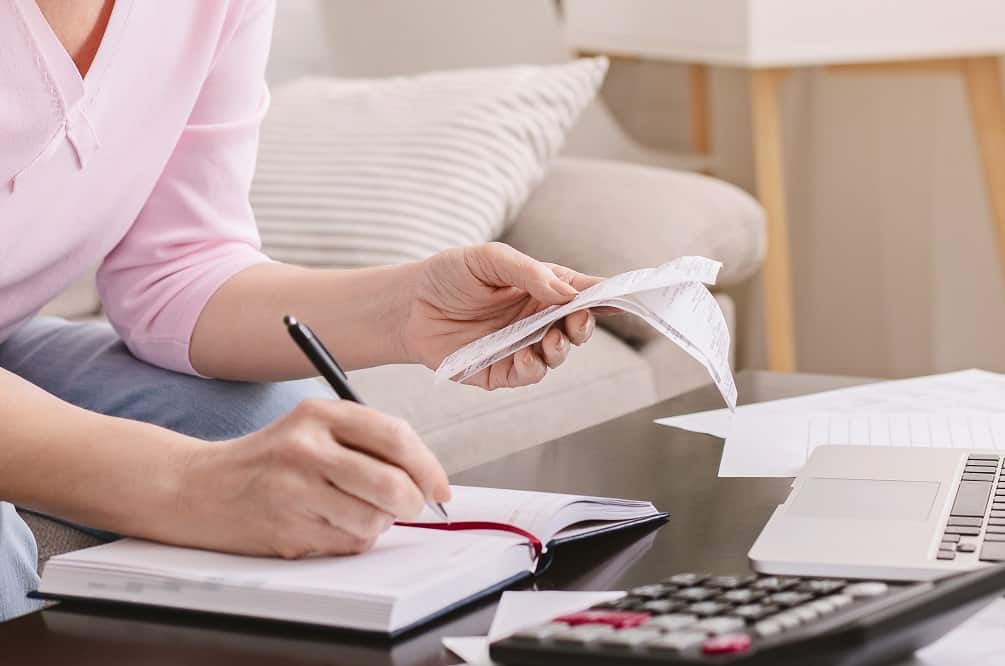 The best type of business to start with low investment is a home-based business. You can start a small business from home with very low investment because you don't need to rent a small shop or an outlet, the monthly overheads are extremely low too, as you're working from home, and you don't need any employees to get started.
In fact, you can claim back your heating and lighting (electricity and gas) as a business expense when you do your annual tax return.
So the next question you're likely to ask is, "What type of home business should I start with low investment?"
Because I've been running various home businesses over the past 25 years, I have accumulated a lot of knowledge in this area of which I'm going to share with you now.
What I've done is gathered all the home businesses that I'm aware of and sorted them into categories (business models). This way, you can take a look at what home business model would suit you the most.
The Three Main Home Business Categories:
Home-Based Business
Computer-Based Business
Online Business
When you've decided on your business model, you would then take a deeper look into all the different types of home businesses there are within that business model.
Don't worry if this sounds confusing, here's what I mean…
1. Home-Based Business
Offline-Service Based Business
This is where your home is the 'base' of your business, you may go outside of your home to carry out your business tasks but you can also run your business from within your home.
Examples of home-based businesses:
Mobile Hairdresser / Beautician
Mobile Bookkeeper
Consultant
Therapist
Coaching
Sewing Alterations
Ironing Service
You will notice that these types of business are offering a service in exchange for money, so this business model can also be classed as an offline service-based business.
Some of the above businesses are where you would go to the clients house (house cleaning, dog walking, mobile hairdresser) or you can have clients come to your home (sewing alterations, dropping off and picking up their ironing, coaching, bookkeeper etc.)
Do you have a skill or a profession you could turn into a service-based business?
If you don't have any particular skills or a profession, then you could look into business ideas such as house cleaning or dog walking. As long as you have attention to detail and offer a reliable service you can have a profitable home based business which both require very low investment.
2. Computer-Based Business
Online Service-Based Business
This home business model is where you use your computer to offer a service to other people.
Examples of computer, service-based businesses:
Typing & Transcription
Graphic Design
Coaching (via Zoom)
Consultant (via Zoom)
With this type of business you must be able to stick to deadlines and be a great communicator with your clients. You also need to be assertive in chasing up invoices, as unfortunately not all clients pay on time and they need chasing up.
Do you have a skill or a profession which you could offer as an online service-based business?
Again, if you feel that you don't have any skills or a profession, then there are still plenty of businesses you could look into.
For example, you don't think you have a skill but you're English language is either your first language or you're extremely good at it and your spelling and grammar are top notch too – then that IS a skill!
With a good grasp of English you could be a:
All the above can be learned on the job and you don't need any specific training. However, if you have a few spare pennies then you can enroll in a course to learn more about that particular business, for example:
Become a Proofreader | Become a Freelance Writer
3. Online Business
An online business is where you become an entrepreneur – or solopreneur! – and create your own brand and run your own business, which is not service-based.
Examples of online business models:
I tend to differentiate between a service-based business and an online business as where you have clients with a service business, and customers with an online business.
Service-Based Business > Serve Clients
Online Business > Acquire Customers
You don't need any particular skills or a profession to run any of the above online businesses, you just need to be aware that you will be in for a steep learning curve and will need to have the determination and ambition to stick with it until it starts to get profitable.
For example, blogging has a very steep learning curve but you only need a very low investment to get started (around $20) and around two-hours per day to work on your blogging business. Blogging is also very flexible in that you can choose different blogging businesses models within the main 'blogging' model.
Home Businesses With Low Investment Needed
All of the above business models, and individual businesses require low investment to get started.
What I mean by low investment is between $50-$100. I would say the only exception is the eCommerce store if you want to buy your own merchandise from wholesalers.
However there is even a way around that; and that is to run a dropshipping eCommerce store or to create and sell your own wares such as jewelry, crochet items or art.
Have I answered your question "What type of business should I start with low investment?" I hope so!
A home-based business is the easiest and most cost-effective type of business to start, especially today with everyday house-hold, food and gas/petrol prices skyrocketing – which means we all have less money to play with.
I hope I have given you some light and encouragement that you can indeed start a business with only $50 and that you will be able to find a business which suits you the most, as this blog article is just the start of looking into the best home business idea for you.
What Next?
I have some other resources to help you further:
Good Luck!
Hi, I'm Claire Bullerwell
I've ran dozens of home-based businesses, both offline and online, since my early twenties. I started this blog to share all my wealth of knowledge and experience to help women just like you; to find your dream home business. Fill that empty nest, work around your menopause and just live your best life at 50 something!
Follow me and let's get acquainted…