Get Paid To Answer Emails From Home
Did you know that you can get paid to respond to emails on behalf of other people who don't have the time to do this themselves?
There are literally thousands of people who currently make money writing emails for others, and the demand for this type of service is only growing bigger.
Now you can get in on the act too!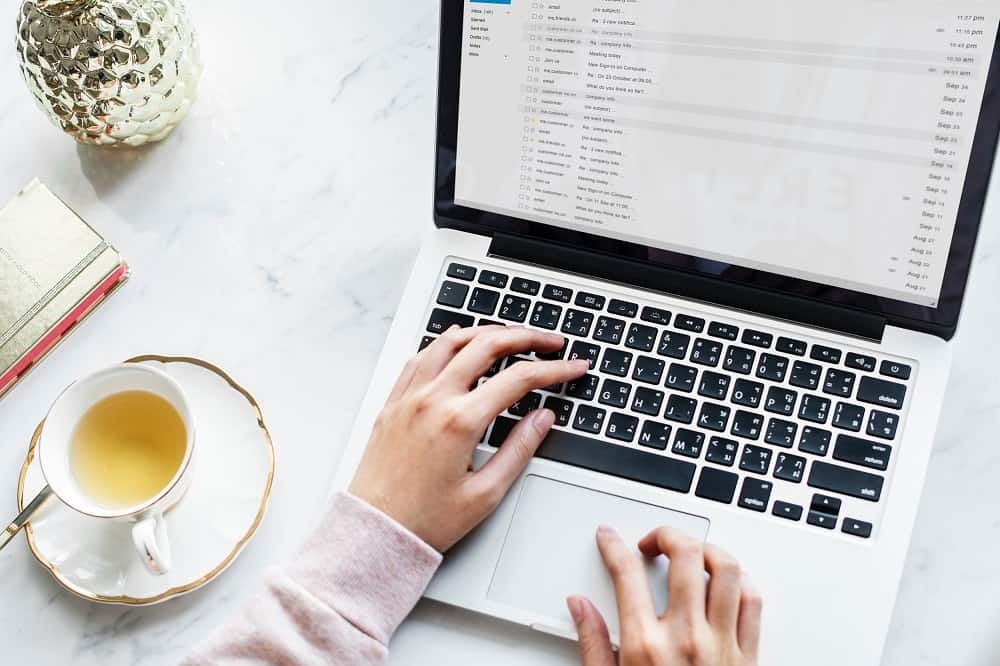 Disclaimer: This post may contain affiliate links of which I may make a small commission from any purchases.
Are you looking for a way to work from home with the skills you ALREADY have?
Then you'll love this free training by my friend Abbey Ashley, she didn't mind me sharing it with you on my blog.
It's called "Become a Booked Out Virtual Assistant". She really is a good teacher, so why not check that out… it's free!
This is something which I've done myself so I'm speaking from personal experience.
But first…
What 'Answering Emails for Money' Is
Basically, you will be responding to emails on behalf of:
Local businesses
Online businesses
Online entrepreneurs
You choose which businesses or people (solo entrepreneurs) you would like to work with and then respond to those job requests or proactively market to these businesses/entrepreneurs.
Who Can Do This Type of Work?
Anyone can do this type of work remotely from home.
It's especially ideal for the mums/moms who can only work one or two hours a day while your little ones are having their daytime-nap.
Answering emails for others is ideal for:
Students to help ease their financial situation.
As a side-hustle around your day job.
A second income stream alongside your current business.
For busy moms/mums of babies and toddlers.
For moms/mums of school-aged children.
If you're retired.
So as you can see, literally anyone can do this from home.
Related Reading:
How It's In Such Demand
When you think about it, email is the most used method of communication for small businesses and solopreneurs.
You don't see (or hear of) many solo entrepreneurs answering their cell phone every time they get an enquiry, they always have a contact email address instead.
And for a lot of these solopreneurs, hiring out this task makes perfect sense because:
They don't have the time to answer their emails,and/or
Answering their emails is not the best use of their time.
Therefore, they are more than happy to pay someone (you) to do this on their behalf, because paying an email virtual assistant is a great investment in their business.
They absolutely must keep on top of their email enquiries and customer service in order for their business to grow and flourish, but they also have other tasks which are much more crucial to their success – for example, marketing their business or doing client work.
So it's a win-win situation for both the small business owner and you!
Thank You Internet!
And of course, imagine how many small businesses and solopreneurs there are online, word wide!
There are more and more people starting up their own business, especially online businesses, which means there are more and more people who need help with their email.
Again… win-win!
Let's take a look at how exactly this works in a bit more detail.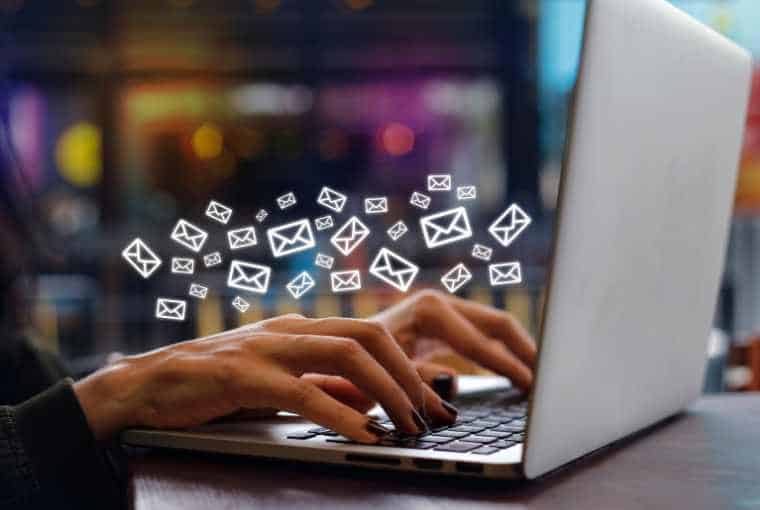 Understanding How Things Work Online
Internet Business Owners
First of all, there are the Internet business owners, also known as online entrepreneurs or solopreneurs.
These are the people who run websites or blogs and make money in a variety of ways but mainly selling their own products or digital products. These are the people who have business set-up costs, build a website or blog, learn and carry out Internet marketing to sell their products.
Related Reading:
When they sell a lot of products they collect a large customer base and this consequently adds a lot of extra work and administration to their business.
This is when the online entrepreneur starts looking to outsource these extra tasks to virtual assistants.
Virtual Assistants
Virtual assistants are like the clerical/office support in the office work place.
The VA's support Internet business owners in a variety of ways but from the comfort of their own home. Therefore it's not necessary for these virtual assistants to have their own website, have any set-up costs or do Internet marketing as they are not setting up a business Online, they are there to provide a supportive service.
The Email Help Desk / Ticketing System
Internet marketers use help-desk software such as www.kayako.com or www.thevisionworld.com, there are others but they all basically perform the same tasks.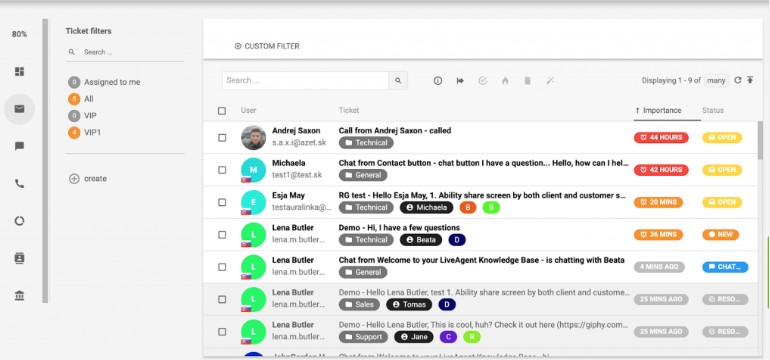 These help desks are an all-in-one suite. Each user (customer service agent) has their own unique login to access this software and all support tickets (emails) are logged to the agent who handled each ticket.
It really is simple to use and is pretty self explanatory once you get inside and play around with it. But obviously you would get training on the chosen help desk software by whom-ever hires you.
Your Role As A Customer Service Agent
You may be the only customer support person or you may be one of many. But generally you would login to the help desk software each day (might not include weekends) and answer any outstanding tickets. Tickets can be organised into sections via different folders.
One little perk about this software is that you can have 'predefined' emails which means that if you get asked the same questions over and over again you can save the same answer in a predefined email so you just send that email without having to type the same response.
You will probably have to take note of how long you are answering emails each day to report your 'hours of work' at the end of the week.
Rates of Pay
This is so varied, I was tempted to not even put this section in just in case it misguided you. But to give you an idea the pay can range from $10.00 to $20.00+ per hour.
Or, you can be paid a certain amount per email you open and respond to. For example, I nearly took a job where I would have been paid 50p per email (I couldn't take the job for personal reasons).
Note that this is just for email support. You can earn a lot more money with other virtual assistant services.
Payment is normally paid direct into your PayPal account or BACS.
Claire says:
The good thing about working for online entrepreneurs is that they are normally fairly wealthy people, and from personal experience, when you provide fantastic customer support and the entrepreneur makes more sales on a certain product launch, you may get a pay rise and/or a bonus.
I've seen an extra $200 put into my PayPal account for some great work I done that week!
Skills Required
If you've worked in a customer support role of any type then that will obviously be an advantage, but it's not necessary.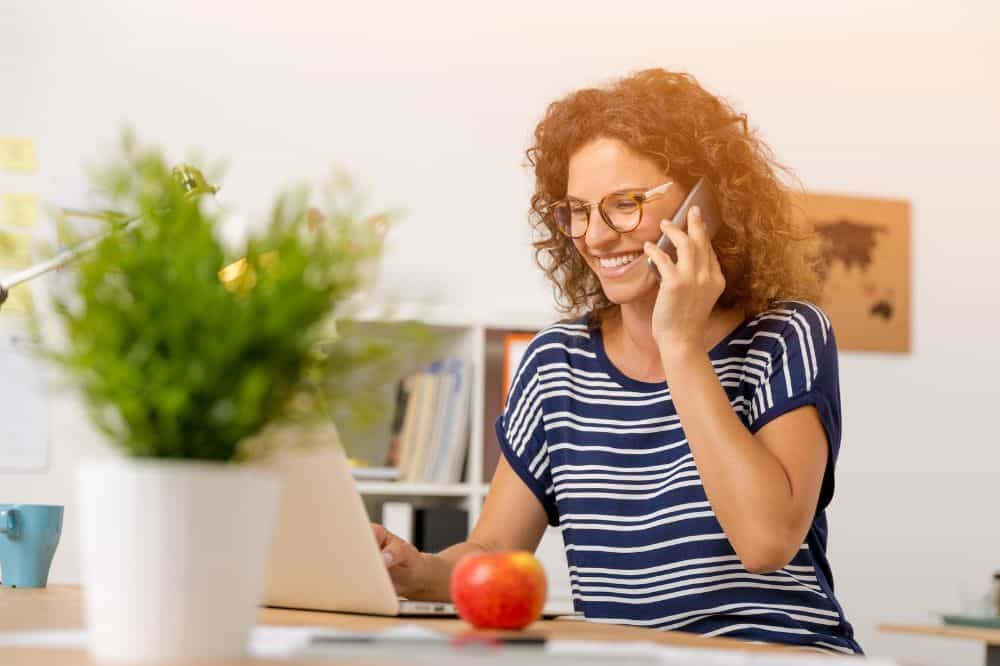 However, you should possess:
Good spelling and grammar
Very good customer support
Be an honest and reliable person
The other benefit of doing this type of work for online entrepreneurs is that if you prove yourself to be a worth-while VA, they may ask you to do other tasks too, relating to your own skills. This means more hours, more money and a long lasting work relationship.
A work from home customer service support representative is only one type of virtual Assistant.
There are many different types of virtual assistants, but today we've just talked about making money answering emails for others from your own home.
No Set-Up Costs ~ No Website ~ No Selling ~ No Internet Marketing
That's right. The best thing about becoming an email customer service agent is that you don't need any of the above to get started. I know that this may sound to good to be true, but you need to understand the power of the Internet and what impact it has on allowing people to work remotely from home.
What Next?
If you really feel that this is the type of side hustle / home business which you would like to carry out, then I strongly recommend that you watch Abbey's free online training.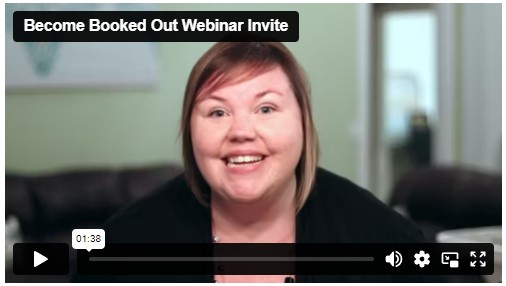 Give this free training a watch to see if being a virtual assistant is a good fit for you and your currentl lifestyle.
Watch Abbey's Free Training Here
If, after watching the free training you feel that this is not a good fit for you, then that's great! You can continue to find a home business which is suited to you and a one which you'll enjoy.
Good luck!
Related Reading:
Hi, I'm Claire Bullerwell
I've ran dozens of home-based businesses, both offline and online, since my early twenties. I started this blog to share all my wealth of knowledge and experience to help women just like you; to find your dream home business. Fill that empty nest, work around your menopause and just live your best life at 50 something!
Follow me and let's get acquainted…