So you're wanting to start a side hustle and make some extra money, but you can do without any added stress?
I really do get that!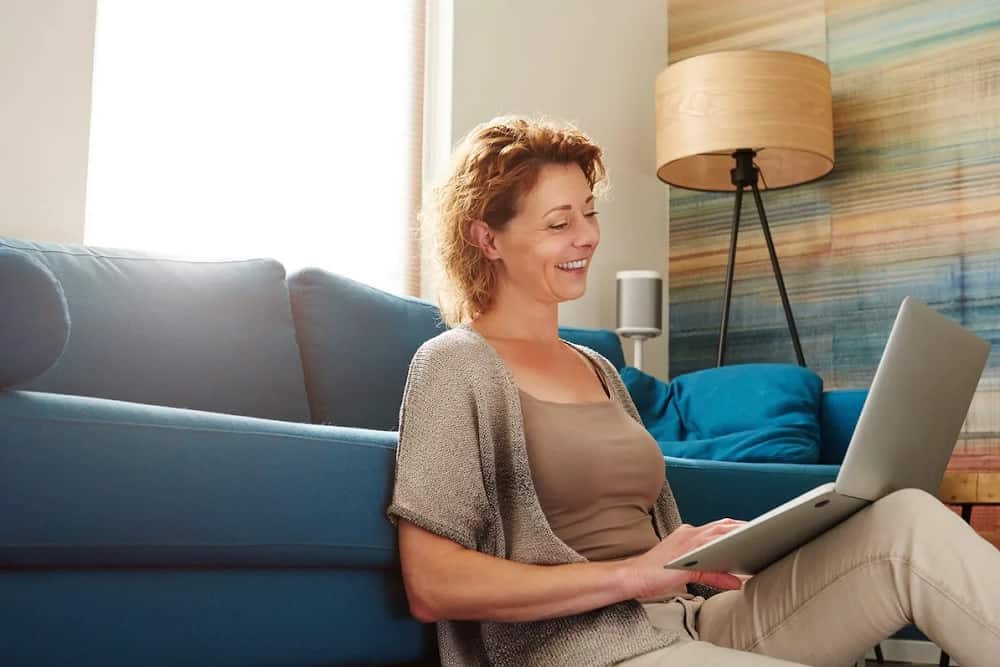 This post may contain affiliate links. Please see my disclosure policy for more information.
So this blog post is to show you 11 low stress side hustles which you can do from the comfort of your home, or at least they are home-based.
Want to start a small business from home? Take my FREE mini
email course
to get you started on the right path.
The key to finding a low stress, or even stress free side hustle is to choose a one which you enjoy and love doing.
If you love doing something, then it instantly eliminates any stress, so make sure you choose a side hustle based on your passions or interests, rather than just for profit.
OFFLINE SIDE HUSTLES
From what I can see, not many people talk about side hustles which you can do away from your computer screen. Nearly everyone talks about online side hustles.
So let's start off with offline side hustles.
1) House Cleaning
Many women love to clean because they find it quite therapeutic and a good stress reliever.
So if this is you, then why not make some money simply by cleaning other people's houses!
You can do this side hustle part-time around your other commitments, because you are the boss, you choose which hours to work and on what days.
Also, it's not just about you; it's about making lives easier for others too. Some people either hate house cleaning or they don't have time for it, so you would be providing a well needed service to others.
Related Reading:
2) Ironing Service
If you love to iron and find it a good destresser, then you can also set up an ironing service side hustle from home.
Work the hours which suit you and charge around $15-$20 per hour, or charge per item ironed.
Look at other ironing services in your area and see how much they charge and how they advertise their business, then simply follow suit!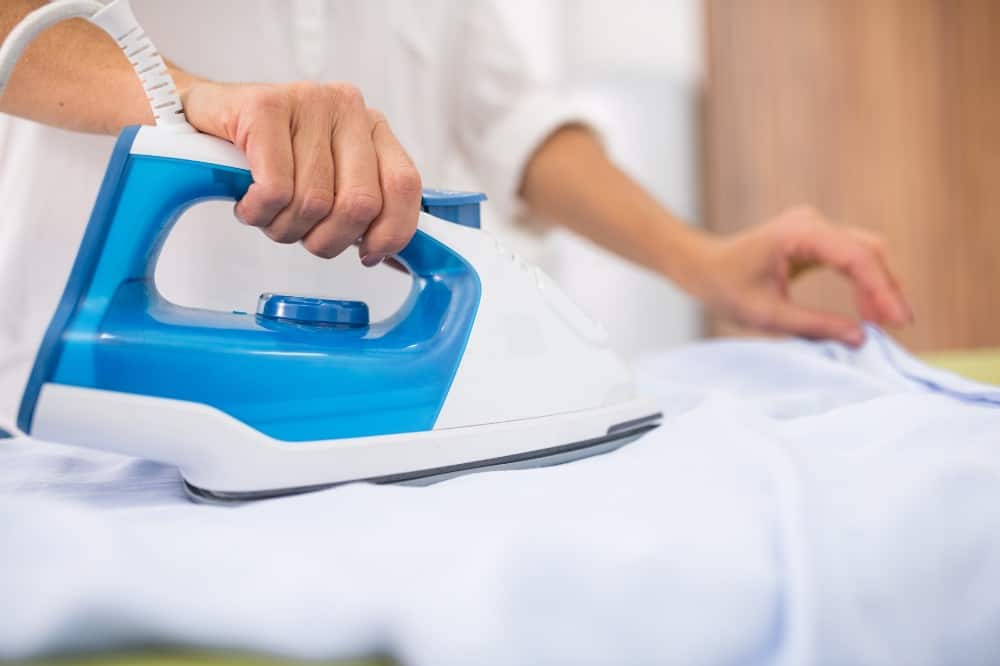 3) Dog Walking
If you love dogs and love being outdoors, then this combination match is a great low stress side hustle for you.
Dog walkers are in great demand today because more and more people are getting dogs as pets but also work full-time. Therefore, these people rely on a dog walker to take their fur baby out for a walk during the day.
If you work full-time yourself, or have other commitments, then you'll still be able to do this around your own schedule as there are many people who also work shifts, so it's definitely not just a 9-5 service.
Related Reading:
4) Dog Treats
If you love dogs, but don't really want to take them on walks as a service, then why not create dog treats from your kitchen!
Here you would literally be baking treats for dogs which will earn you a great side hustle income.
In fact, this can turn into a fully blow, high-profit home business if you enjoy it and want to take it seriously.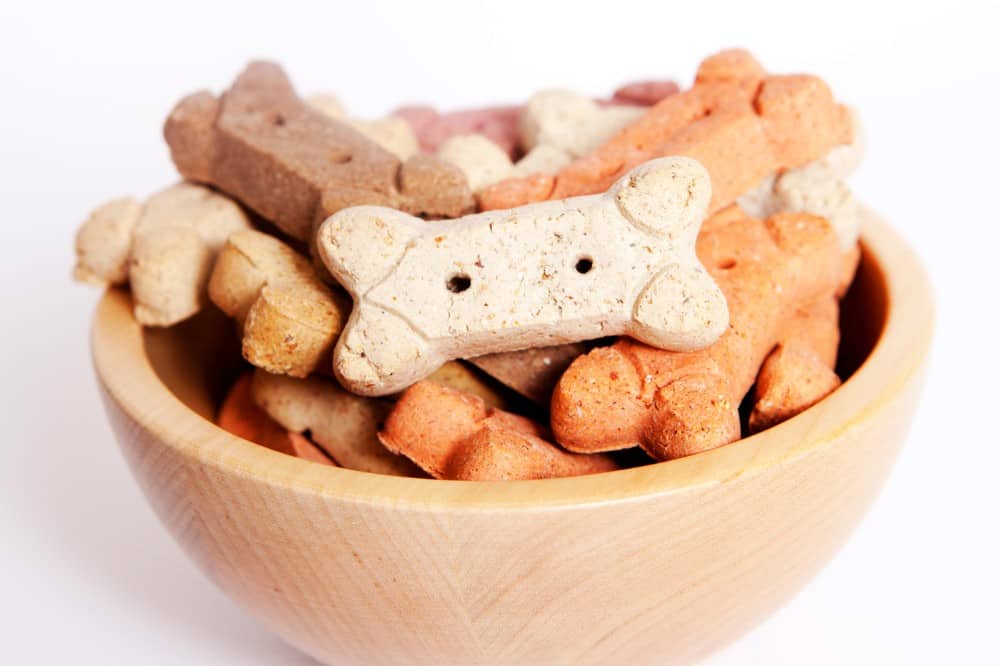 Related Reading:
5) Flea Market Flipping
Do you love to mooch around in flea markets and pick up bargains?
You can actually make a great side hustle income from buying and reselling items.
You could either literally just sell items for a profit as they currently are, or you can take some time to up-cycle them and get even a higher profit.
Learn how this married couple, and parents to three adorable children, Rob and Melissa are making a full-time income from flipping items they find in flea markets. It really is a great and inspiring story.
Related Reading:
So there's some offline side hustle ideas which you can easily make a full-time income from only working part-time.
Now let's look at some online low stress side hustles for women.
ONLINE SIDE HUSTLES
6) Email Customer Support
This is something which I've done myself for an independent online entrepreneur.
Basically, you become a freelance virtual assistant and you simply answer emails for a small business or an independent business owner.
In fact, you can provide an email support service to more than one business if you want to.
You'll likely to have to use Help Desk software where you would login from your home computer and answer the emails there.
Related Reading:
7) Freelance Writing
Do you love to write (type) and have a creative mind for words, or you know a subject so well that you could write about it all day long?
If so then why not consider becoming a freelance writer as a low stress side hustle!
Freelance writing comes in many different forms so you'll have to find your 'niche', but writing blog posts or articles for other small businesses is always in great demand.
In fact, as I am writing this blog post, freelance writers are charging around $400 per one 3,000-word blog post, so this can easily and quickly become a very profitable side hustle.
Related Reading:
8) Proofreading
This is another very profitable side hustle working on the comfort on your sofa with your laptop if you want to.
However, you do need excellent English, grammar and spelling to do this line of work.
Freelance proofreaders can charge anywhere from $20-$50 per hour, so you can see how you can make a sizable income from this low stress side hustle.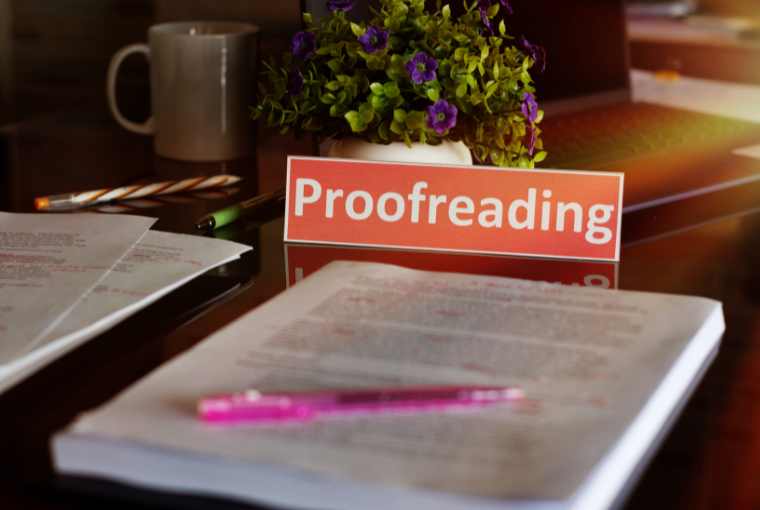 Related Reading:
9) Blogging
If you don't want to offer a service, then you can start your own independent online side hustle by blogging.
I've started and ran many blogs in various niches over the years and it really is stress free but only IF you know that it is a steep learning curve and it is a long-game.
By 'long game' I mean that you have to put in a lot of work (write a lot of blog posts) before you see any financial gain.
However, when you do monetize your blog with affiliate links and ad revenue, then it becomes an amazing passive income revenue source for you.
Related Reading:
10) Dropshipping
Dropshipping is where you set up an ecommerce store but you don't hold any inventory or stock.
You hook up with a dropshipping merchant and display their products in your store. When someone makes a purchase, your store automatically sends the order to your dropshipping supplier, and they will ship the product directly to the customer.
You keep the difference between the wholesale and retail sale price.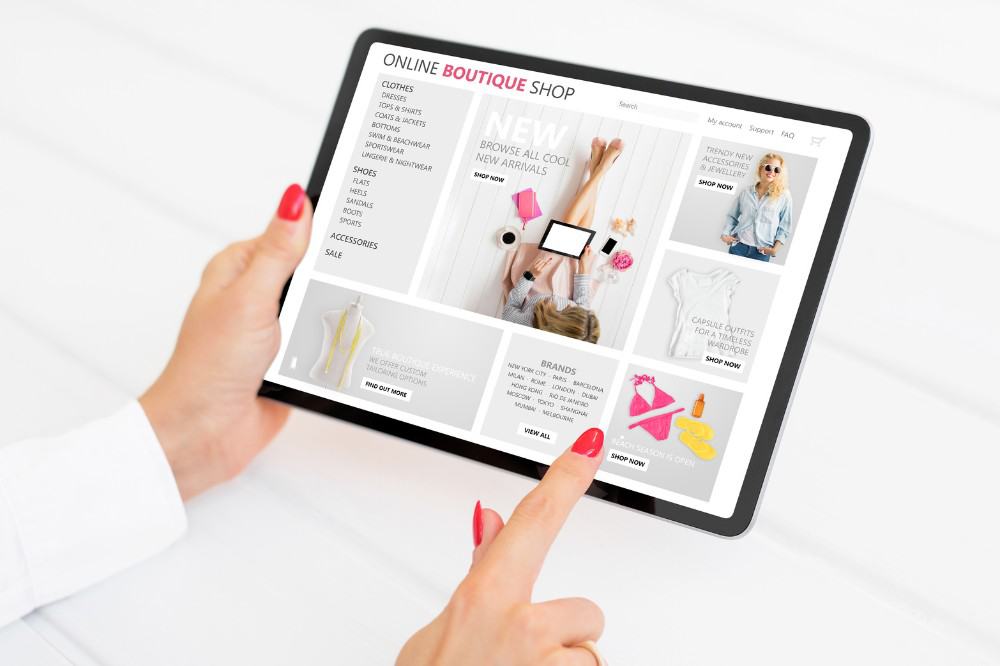 This side hustle / small business is extremely popular, as you can imagine, so the competition is strong. However, you just need to choose your products wisely and set yourself apart from your competitors.
Related Reading:
11) Printables on Etsy
You may have heard that creating and selling printables on Etsy is a fantastic way to make passive income – and it is!
However, be aware that because it is relatively easy to do; it has also become a very popular side hustle and Etsy is somewhat saturated with stores selling printables.
But to get around this, you just have to set yourself apart from the competition and make printables no one else is selling and you could easily make $500-$1000+ a month on Etsy.
Related Reading:
So there you have it, 11 low stress side hustles for women.
I hope you found this little list of some help to you and that you now have a better understanding of what is available and out there.
You can now also see the difference between offline side hustles and online side hustles.
Just remember to choose a side hustle which you think you will enjoy the most; and this will make is as stress free as it can be.
Good luck!
Hi, I'm Claire Bullerwell
I've ran dozens of home-based businesses, both offline and online, since my early twenties. I started this blog to share all my wealth of knowledge and experience to help women just like you; to find your dream home business. Fill that empty nest, work around your menopause and just live your best life at 50 something!
Follow me and let's get acquainted…