This is the fun part of starting a small home business – creating your feminine logo design and branding.
Well, I think it is anyway!
And the best part is that you can get your logo designed by professionals, very inexpensively, on Fiverr.
Here are some examples of logo designs by artists and graphic designers on Fiverr….
| | |
| --- | --- |
| Watercolor Logo | Hand Drawn Logo |
| Hand Drawn Botanical | Elegant Design |
| Minimal Design | Bold Modern |
Disclaimer: This post contains affiliate links and I may earn a small commission in you make a purchase at no extra cost to you.
Feminine Logo Design Ideas & Inspiration
So as you can see from the above images (you can click through to the actual artist on Fiverr), that there are many different types of designs to go for.
Create a
free Fiverr account here
so you can use the services of freelancers to not only create a logo for you, but to help you
grow
your small business too.
For example…
Minimal
Quirky / animated
Cartoon
Caricature
Elegant
Watercolor
Hand drawn
Boho
Botanical
Modern
Bold
This is why you have to hone-in on your visual branding now, before you get your logo created.
Caricature Design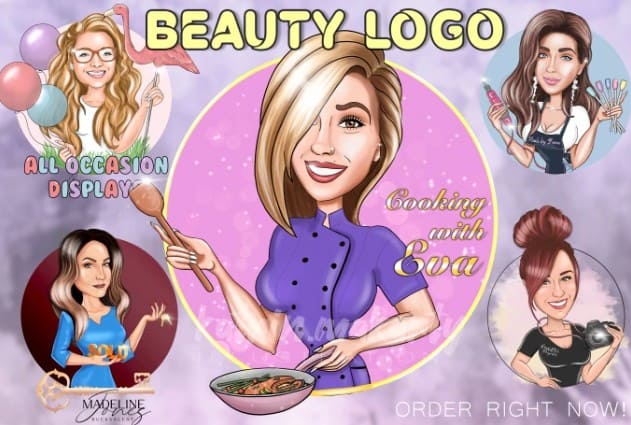 Of course, your logo design will be a reflection of your small business and so it has to be a good visual representative of what product or service you offer.
Watercolor Boho Designs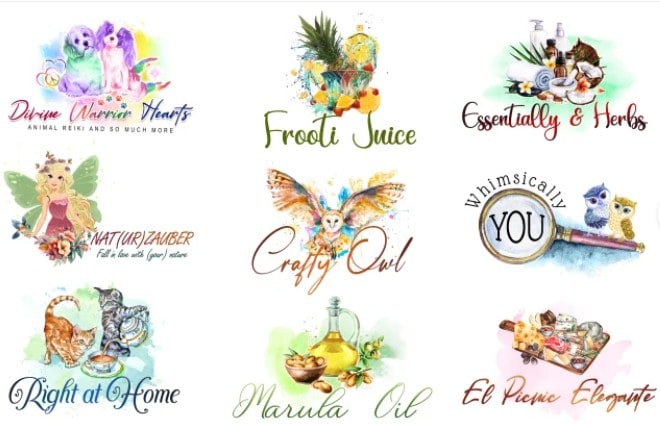 You can also use these same freelance logo creators to create other creatives for your business too!
Direct Links To Artists:
These are links direct to individual freelance artists on Fiverr. All links open in a new window.
Hand Drawn | Watercolor | Watercolor Boho | Botanical | Elegant | Modern | Minimalist | Cartoon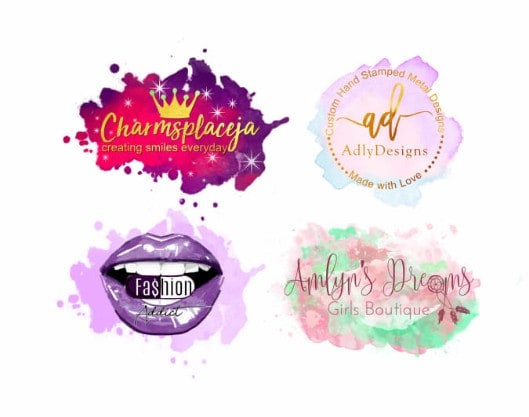 Logo Designs By Type:
These links are to clusters of logo designers by type. Again, all links open in a new window.
Watercolor | Hand Drawn | Minimalist | Cartoon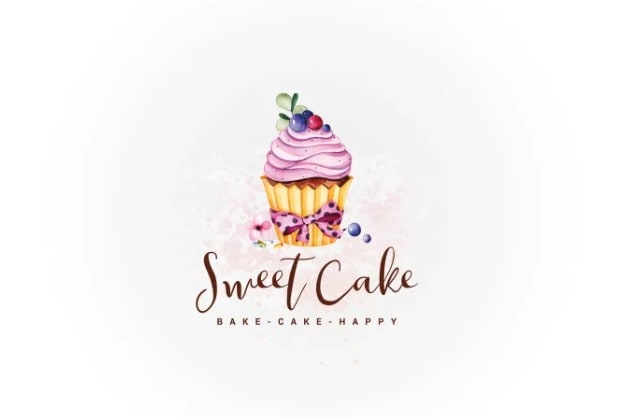 How To Make an Order on Fiverr
Once you've found a logo designer who you like and would like to place an order with, you'll have to set yourself up with a Fiverr Buyers Account.
This is easy to do, just follow this link and create your account. You'll then be able to contact freelancers on Fiverr and get that lovely logo created for your small business.
Grow Your Small Business
You can also use the services of freelancers on Fiverr to help you with mundane business tasks, such as bookkeeping, and tasks to help grow your small business, by hiring a Social Media Manager.
Read my blog post on how I hire Fiverr freelancers to help me in my small home business.
Create a Free Fiverr Account: Click here to create your free Fiverr account.
Hi, I'm Claire Bullerwell
I've ran dozens of home-based businesses, both offline and online, since my early twenties. I started this blog to share all my wealth of knowledge and experience to help women just like you; to find your dream home business. Fill that empty nest, work around your menopause and just live your best life at 50 something!
Follow me and let's get acquainted…