I've been online now for over 25 years and I've seen dozens, literally dozens, of teachers come online and start a small business from the comfort of their home.
In fact, some of the most successful online businesses are ran by teachers; I think it must be because of their inbuilt creative thinking, proactive approach and methodical mindset which propels them to success.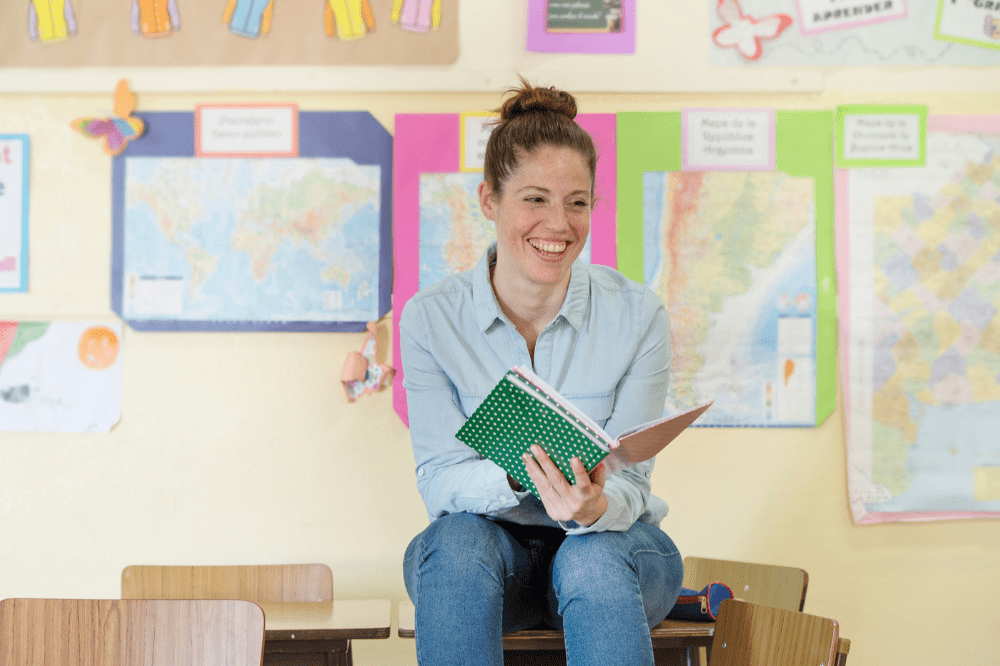 This post may contain affiliate links. Please read our disclosure policy for more information.
So if you're a teacher, an ex-teacher or a retired teacher and are wanting to start a small business from home, then this post is for you as I have drilled down nine of the best business ideas for teachers which will hopefully get you excited to start a new and exciting chapter in your life as a small business owner.
My Top 9 Small Business Ideas for Teachers
1. Blogging
I'm starting off with blogging because it's this online business model where I have see teachers excel in the most.
Of course you can choose any niche or subject area you wish, but the teachers who have been successful is where they write about and share their experiences in the classroom.
I've seen math teachers, special needs, curriculum and English teachers all create blogs around their specialty teaching subject to help fellow educators survive and excel in the classroom.
Blog Monetization
The main monetization method of these educational blogs is where the teachers (or ex/retired teachers) create and sell little digital products in the form of printables, worksheets and guides which are resources other teachers can purchase to help them in the classroom.
A blog is THE best way to create passive income which can come in the form of:
Digital products
Recommending affiliate products*
Display ads on your blog
*Affiliate products are where you recommend someone else's product(s) and if anyone purchases those products through your affiliate link, then you get a commission from the sale.
I've been blogging literally since it's inception in the early 2000's, but I did recently take a new 'refresh' course created by Alex and Lauren who are six-figure bloggers. If you also want to create a blog as your online business and make passive income, then I wholeheartedly recommend their course bundle to get you all set up for success.
Alex & Lauren's Blogging Course Bundle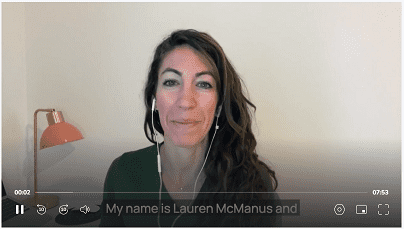 2. Create Educational Resources
Have you already created educational resources for your own classroom? If so, then you can sell them on a website called Teachers Pay Teachers.
Teachers Pay Teachers is an online marketplace where teachers buy and sell original educational materials. You can use this marketplace to set up an online store to create and sell your own educational resources.
The amount of your earnings will derive from how much effort you put into your store, with some teachers earning enough passive income to pay their monthly mortgage, to some teachers earning thousands per month.
TeachersPayTeachers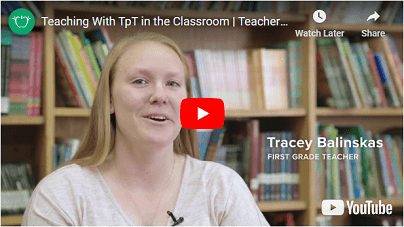 3. Start a YouTube Channel
This home business idea for teachers exploded during the Covid lockdown when teachers had to teach to their class via Zoom and some were in need of extra help and guidance from fellow educators.
If teachers weren't sure how to teach a specific lesson or provide a specific instruction online, then they could turn to YouTube were experienced teachers from all around the world were sharing their insights and teaching delivery methods online.
So you could start a YouTube channel and share your educational thoughts and processes with other fellow teachers. You can monetize your channel with YouTube ads and also create your own  digital resources where you can also sell from your channel.
Tip:  You can do this in conjunction with a blog and/or a Teachers Pay Teachers store.
4. Online Tutoring
This is teaching at grass roots where you carry out your profession but online with private, individual students.
This has become very popular over the years, especially to help students get additional teaching towards major exams such as GCSE's and A Levels.
There are many 'middle-man' websites now which connect tutors with students. You register with one, or more, websites and set up a profile stating what you do and what you offer. The student then pays you via the website, and the website usually takes a fee or a percentage cut of your tutoring fees.
Here's an example of a home tuition website: www.tutorhunt.com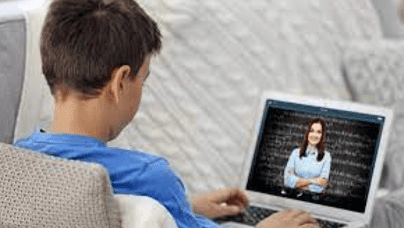 5. Proofreading
If you want to start a small home business which doesn't have anything to do with teaching, then I think proofreading is a great business idea – although I suppose if you're an English teacher, then it has very distinct similarities!
Because there is so much content being published online by individual entrepreneurs and small, medium & large businesses, then there will always be an ongoing need for proofreaders. So obviously you'll have to have great spelling and grammar, but as a qualified teacher you'll already have that.
Here you would be a freelance proofreader, as opposed to being employed as a proofreader, so you go and seek and find your own clients to proofread for. You can earn more than a full-time wage only working part-time hours as a proofreader, so it has great earning potential.
If this interests you, I know of a very popular course to show you the ropes of starting your own freelance proofreading business which is called Proof Read Anywhere.
Watch the Proof Read Anywhere free video webinar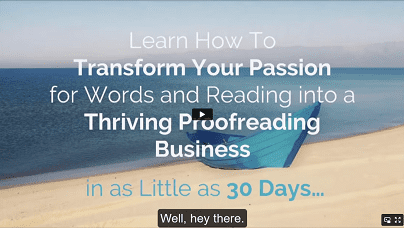 6. Freelance Writing
Freelance writing is an extremely popular service-provider business model, and it is also in massive demand.
… also, the money can be fantastic!
Did you know that you can (and should) easily charge $400 to write a 3,000 word blog post article? That's how you can easily be a part-time freelance writer and earn a full-time income.
All I have to do is go into one of my blogging Facebook groups and there is always someone asking for a freelance writer to write their blog content for them.
And it's not just individual bloggers wanting content written, it's large online magazines, newspapers and all other types of online businesses.
No Experience Needed
You don't need to be a professionally trained writer. In fact, most online content writing is not written with A-Level English grammar in mind. Instead, online content is written as if you were just speaking to someone over a cup of coffee (like I'm doing now), so the content and subject matter is easy to read and digest for all types of people no matter what their IQ level is.
If you want to look into freelance writing as a business, then I know of an amazing lady who is not only a very successful freelance writer herself, but she also has created various online courses to help others to start a successful freelance writing service too.
Elna's signature course, 'Write Your Way To Your First $1K' is a proven method to help new writers fast track their way to success with freelance writing – no experience required.
Look at all the testimonials for this course…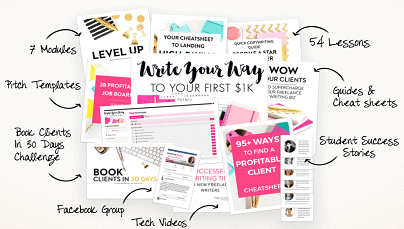 7. Online Coach / Mentor
Since you're a teacher (or have been a teacher) then providing coaching or mentoring should come somewhat natural to you.
What do you have in-depth knowledge about which you can coach someone one-on-one?
Coaching and mentoring is about helping someone reach a goal, to help them with a transformation, or to improve their life is some way,
Some examples of coaching services:
Career Advice
Weight Loss
Mental Health
Productivity
Marketing
Business
Spiritual
Although you don't need a professional coaching certificate to trade as a coach online (which is a bit controversial in my opinion), I would definitely look into this and to be as professional and transparent as you can be; as coaches do have quite a bad reputation online all because of a few 'bad egg's' which either can't deliver on their promise, or have scammed individuals out of thousands of dollars.
8.  Freelance Service-Provider
This is another freelance service-provider business idea where you can use any skill you have and offer it as a service in return for payment.
There are literally dozens upon dozens of services to offer as a freelance service provider, but here are a few to give you an idea of what's out there:
Online technical skills
Creative digital design
Illustration drawing
Social media management
Client diary management
Email customer support
Typing and transcription
Translation services
Voice-over work
Bookkeeping
You probably have some skills which you don't even realize are in demand and that other people would be willing to pay for you to do for them in their business.
9.  Create & Sells Craft Wares
The last small business idea for teachers is for those of you who create your own crafts and wares.
So this isn't going out to hunt and seek out the best wholesale merchandise (which you can do too), but this is setting up an ecommerce store to sell your own hand-made goods.
The reason why I would advise this, is because general 'wholesale' ecommerce stores have now become very saturated. Everyone seems to by selling the same things, probably because they seek out the same wholesalers.
Then there's Amazon to compete with!
Amazon now sells EVERYTHING and they can promise next day delivery for free through Prime. And on top of that, all their product searches come up in the top search results of Google.
How can you seriously compete with that – and would you want to?
But, if you create and sell your own wares, then they will be unique and you'll have a much better chance of selling them because you'll have carved out your own USP (unique selling position).
You can sell your own products on marketplaces such as Etsy, eBay and Amazon.
Alternatively, you can set up your own shop through Shopify, but you will have to drive your own traffic to your store, as opposed to an already busy marketplace such as Etsy.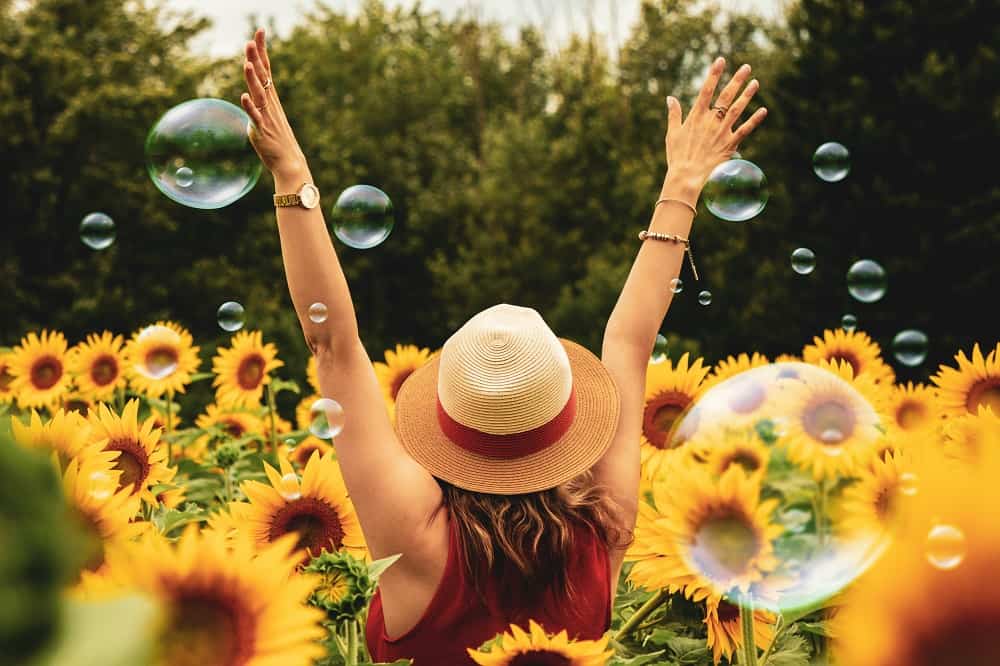 So, have any of these nine business ideas for teachers given you any 'ah-ha' moments?
I hope so! I think that there are some great ideas in this mix to appeal to most teachers, ex-teachers or retired teachers.
If you still want to pursue other business ideas, then I have a more in-depth blog post on 47 home business ideas for women, albeit this is a more general list and is not narrowed down to a specific group of women (like teachers!)
Good luck in whatever you choose to do.
Hi, I'm Claire Bullerwell
I've ran dozens of home-based businesses, both offline and online, since my early twenties. I started this blog to share all my wealth of knowledge and experience to help women just like you; to find your dream home business. Fill that empty nest, work around your menopause and just live your best life at 50 something!
Follow me and let's get acquainted…