Do you fancy becoming a self employed cleaner, earning a decent income and working the hours that suit you?
If so, then let's make this the year for you to start your own profitable house cleaning business!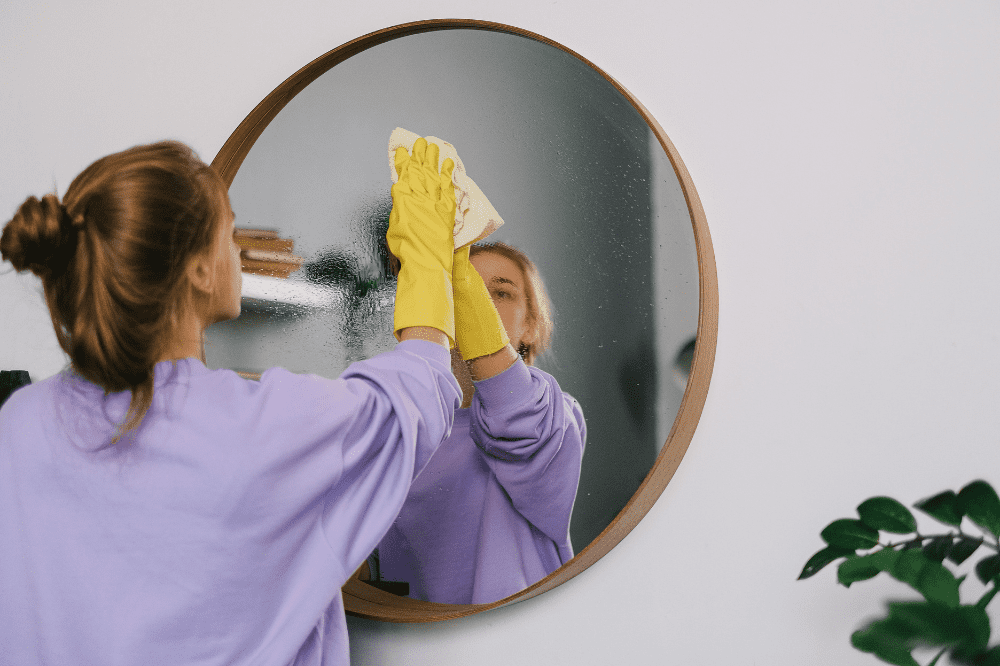 This is one of the easier home-based self employed jobs you can do. You don't need a 'skill' as such, you just need attention to detail when cleaning.
It's also one of the most quickest and least expensive types of self-employment to start up.
Here are some answers to the most common questions from people who are considering doing self employed cleaning as a home-based business.
Q: How much should I charge for an hourly rate?
A: Just do a bit research and get out the Yellow Pages (or go to www.yell.com) and ring around local cleaners to find their hourly rate and then set yours in accordance. Don't ring big cleaning companies i.e. Molly Maids etc. as they are in a position to charge higher rates than an independent cleaner like you.
Also, don't think that making your rates cheaper than your competitors is the best strategy, this screams 'shoddy' work and surprisingly won't get you a great deal more customers.
Q: Do I use my own cleaning products or the customers'?
A: It depends. That is it depends on each individual customer. Some like, and even insist, that you use their cleaning products; while others will assume that you will bring and use your own.
Therefore, I would buy a supply of all the cleaning products which you will need and then let the customer decide. However, I wouldn't go as far as buying your own vacuum cleaner, just use the customers.
Related Reading: How To Start a Cleaning Business From Scratch
Q: Do you have to get insurance?
A: I know that a lot of independent cleaners probably don't, but if you are serious about running your own house cleaning business, then I would certainly look into Public Liability Insurance. This type of insurance would cover you in case you broke any valuable ornaments or furniture in a customers' home. The Public Liability Insurance would automatically cover the cost of any kind of damage.
Q: What do you do about your children in school holidays when you need to do the cleaning?
This is a tough question to answer. I suppose the answer will be the same as if you were employed and going out to work during school holidays. Try and get grandparents, friends, neighbours etc. to look after your children when you have routine cleans.
You simply cannot say to your loyal weekly/bi-weekly customers that you cannot clean their hours for the next six weeks because it's the school summer holidays. They won't be there for you in September when school resumes again – they will have found a more professional and loyal cleaner by then!
All this has to be planned out and previously thought of before you start your own independent cleaning business.
Self-Employment
Another overlooked question to ask yourself is 'are you actually cut out to become self employed'?
Because not everyone is.
I'm definitely not trying to put you off to becoming a self employed cleaner, but it would be wrong of me not to mention this here.
There's more to becoming a self employed cleaner than just cleaning, for example:
You have to do your own marketing.
You have to keep track of your income & expenses.
Do general 'admin' tasks at home.
Register with the IRS/Inland Revenue
But don't let this put you off, none of the above are super-hard, you just need to have a few systems in place in order to keep yourself organized and stress free.
The Home Business Roadmap
If you want to become self employed cleaner, but would like a little guidance, all you have to do is follow the roadmap steps in my House Cleaning Business Roadmap ebook.
This book also shows you the formula on how to earn $600+ per week with your own house cleaning business.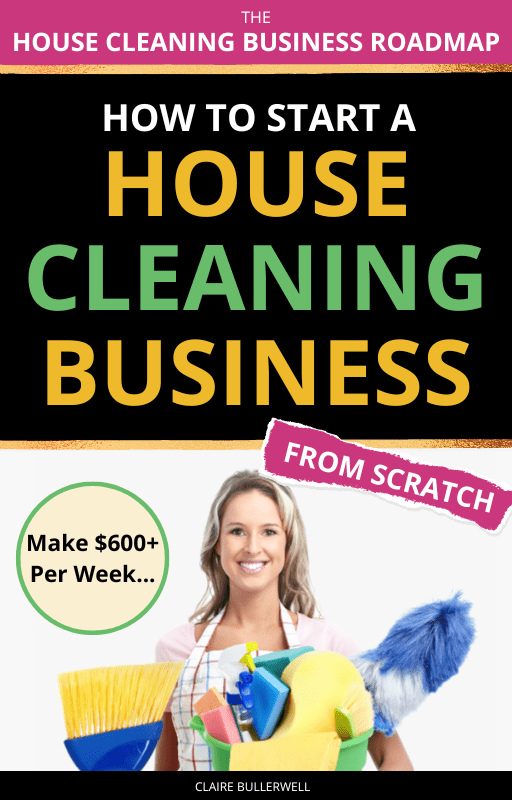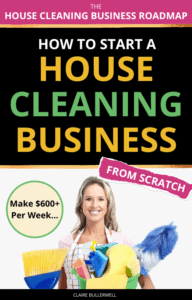 By following my step-by-step process into setting up your own house cleaning business, you soon could be earning $2,000+ per month working the hours that suit you.
Related Reading on This Topic:
You might also want to read this blog post on how to start a cleaning business from scratch where it gives a little more insight into the different types of cleaning businesses there are and how to go about setting up a residential cleaning business.
Hi, I'm Claire Bullerwell
I've ran dozens of home-based businesses, both offline and online, since my early twenties. I started this blog to share all my wealth of knowledge and experience to help women just like you; to find your dream home business. Fill that empty nest, work around your menopause and just live your best life at 50 something!
Follow me and let's get acquainted…